About the series: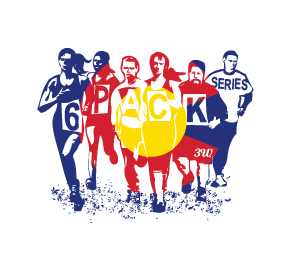 This series is for ROOKIES - looking to learn 'how to run or race'. THIS is the place to feel welcome and where you can ask ANY question. Race in EITHER distance offered at each event; you can choose the 5k for every single event, or you can mix and match with the progressive distances.

This series is also for seasoned runners looking to IMPROVE - the 5k course is IDENTICAL for six races in a row. This is an ideal setting and PRICE to work on that 5k PR or to gradually increase your distance to a 10k!

The first event in the series is a 1 mile run and at each event we increase the distance by a mile! Every event date also features a 5k distance option.

We've designed this series specifically with the non-runner in mind, but there are still challenging courses and great venues for seasoned runners as well!

Participate in the event dates of your choice, or register for the entire package of 6 for a discounted rate!

Each event date is 2-4 weeks apart, so you'll have plenty of time to rest and train between increasing distances!

At each event date, you'll have the option of running the progressive distance (1 mile, 2 mile, etc) or competing in the 5k distance. Choose your distance when registering, but you can always change it via email before the event or even at the event when you let the race director know!

There are currently FOUR Six Pack Series offered in Colorado - both summer and winter series in Westminster and summer and winter series in Highlands Ranch.

Learn more about pricing, dates, swag and courses by choosing one of the locations below!

---